Change Challenge Losers' Designated Leader Josh Hernandez Sings KU Fight Song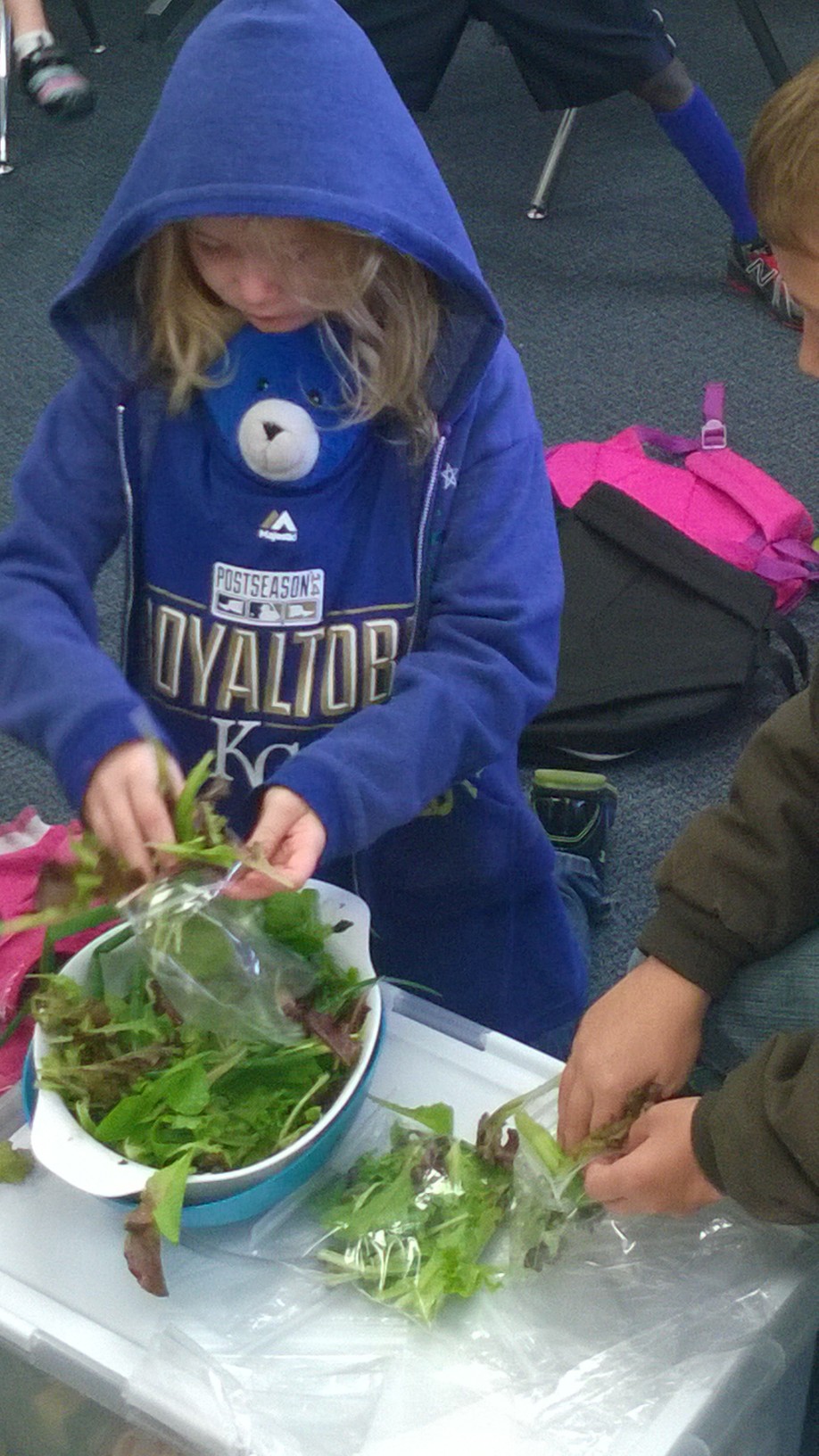 The Korte Garden was started through Kid's Safari by Stevie Box and Roman Davis. The vision and purpose for the garden is to teach the kids to grow their own food and educate students on the importance of eating healthy Since beginning the garden we have grown bell peppers, lettuce, spinach, kale, carrots, radish, tomatoes, cilantro, parsley and rosemary. The food grown has be given to each student participating in Garden Club. During summer school we gave away over 10 lbs of lettuce and over 100 tomatoes to Korte families, teachers, and other staff. Our goal for this year is to partner with our Cooking Club to grow fresh vegetables that can be used by that club. We also will establish two more green houses in the spring.
Korte Elementary Calendar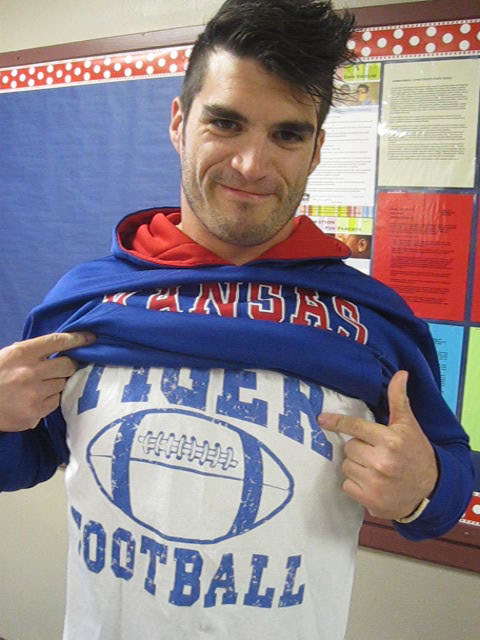 Korte had a change challenge between KU supporters and MU supporters. It was neck and neck until the last day and KU won! MU's representative, 3rd grade teacher Josh Hernandez, had to wear a KU shirt and sing the KU fight song to the whole school. $452 was raised for our Holiday Helpers! Thanks to everyone who gave.
Yearbook Ordering Information
Order your 2014-2015 Korte Yearbook now!
Your student should have brought home an order form for yearbooks, if they have not, please contact their teacher for one. The deadline to order is February 27, 2015. You may also order online at: ybpay.lifetouch.com
Korte Elementary School

Korte Elementary School
Start 9:00am Dismiss 3:54pm
Phone; 816.521.5430
Fax: 816.521.5641
Korte's Super PTA Leader's
We are thankful for our PTA leaders, Jamie Hays and Michelle Fugate who do so much for our school. They are amazing!