Little Blue Elementary School
CHARACTERPlus at Little Blue
This month's CHARACTER trait is: Integrity- To do the right thing, even when no one is watching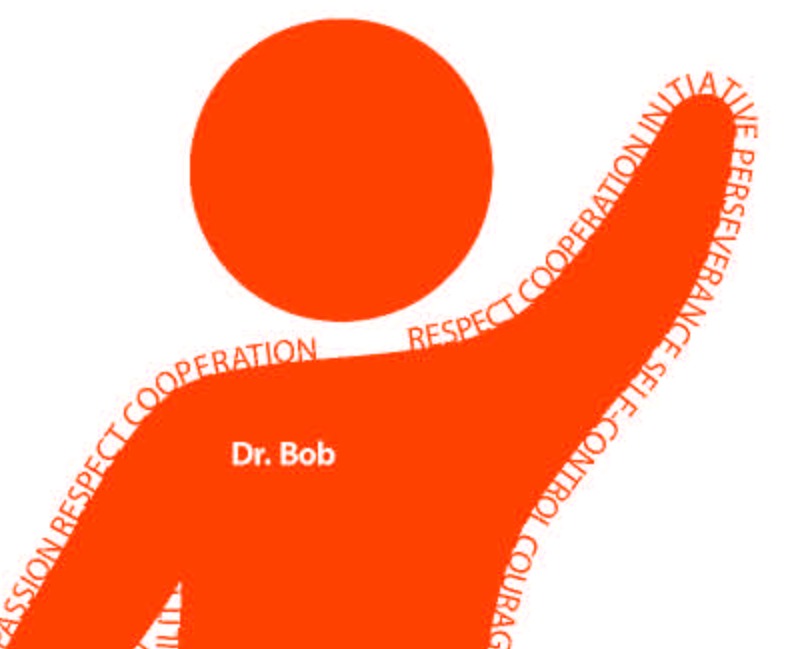 Learn more about ISD's CHARACTERplus program.
Access Ebooks From Home
Independence School District now offers eBooks and audiobooks free through the OverDrive service! Students can browse the collection 24/7 by visiting http://isdschools.lib.overdrive.com
Students can check out titles using their computer log in and download to a computer or mobile device. Once downloaded, titles can be transferred to an iPod®, eReader, and many other supported devices.
Support Little Blue By Collecting Box Tops!
Support Little Blue students and programs by simply collecting Box Tops labels. Learn more about this program.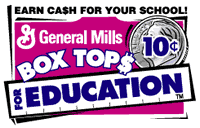 Sign-Up ISD Email Updates
Have you signed up for the Independence School District updates? If not, please log onto to the Independence School District website at ourindependenceschools.org and click on the tab that says ISD Email Updates. You will receive notifications from the Superintendent, news on the bond issue plans and building information, video updates, and other important information from the Independence School District.
Little Blue Elementary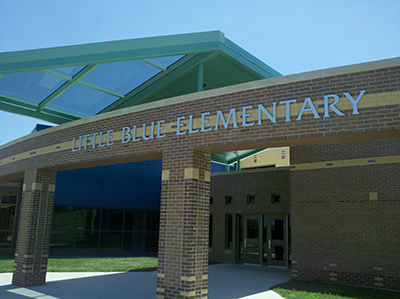 Little Blue Elementary
Home of the Sharks!
2020 Quail Drive
Independence, MO 64057
Phone: 816.521.5480 Fax: 816.521.5692
Little Blue School Calendar
SCHOOL TIMES: 9:00 a.m. - 3:54 p.m.
5th Grade Field Trip to Tue, Decemeber 1st the Nelson Atkins Musuem
Mayor's Christmas Concert Sun, December 6th 2:00
Functional Skills to Science Tue, December 8th City
Little Blue Family Math Night Fri, December 11th 6:00
Functional Skills to Friends Mon, December 14th of Special People Celebration
Little Blue School-Wide Tue, December 22nd Singalong 9:30
Winter Break Dec 23rd - Jan 5th
Follow Little Blue on Twitter
Principal Joe Armin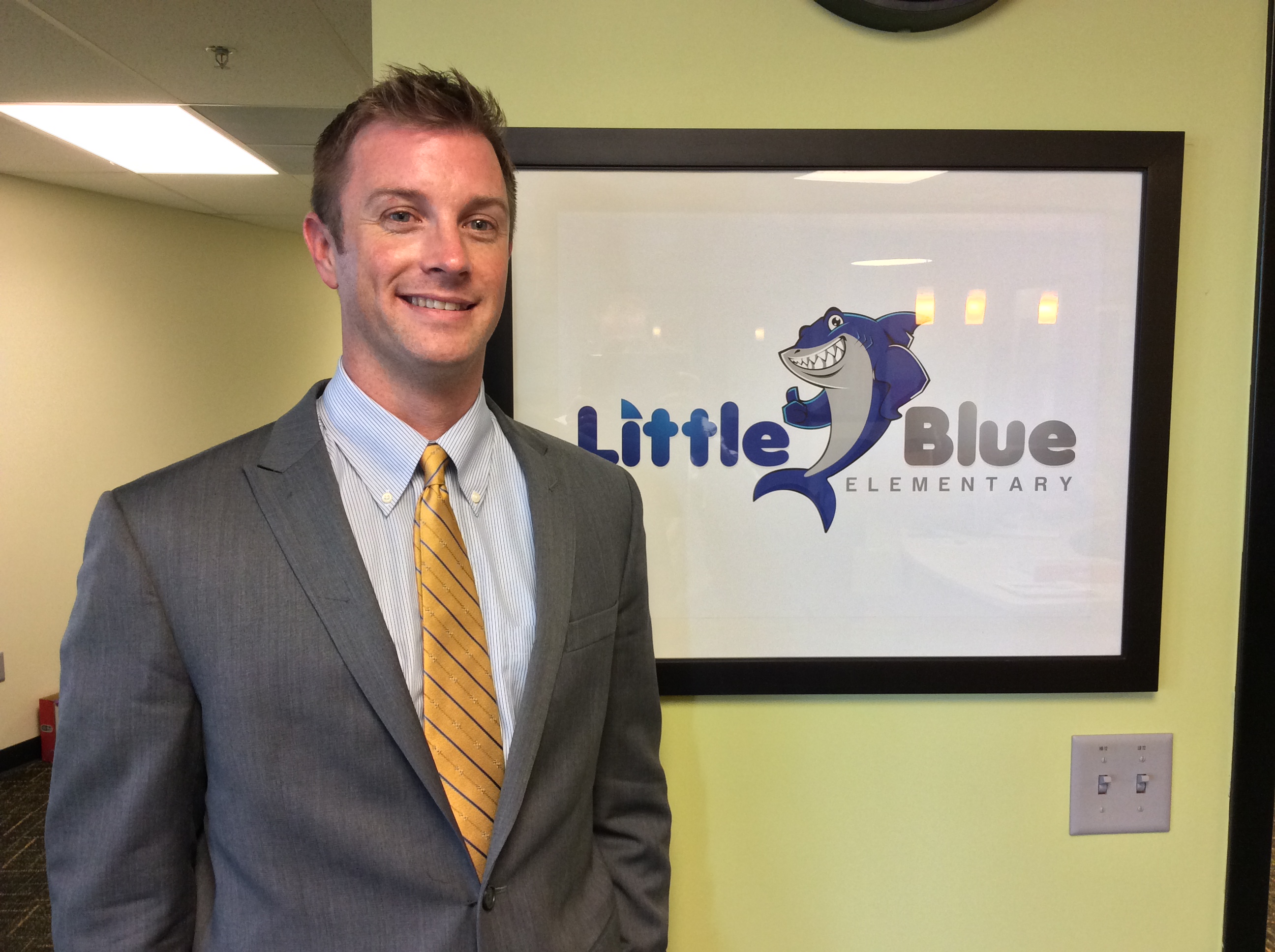 Joseph Armin
Message From the Principal
We have begun our next sprint from Thanksgiving to Christmas and there is lots going on!
Grandparent's Day was a smashing success with a great turnout and fantastic activities for families and their students. Thanks to everyone for showing up and enjoying your morning with us!
We conducted our ALICE drill on November 24th and it went very well! We emphasize the importance of students taking the drill seriously, keeping quiet, and following directions from grown-ups. Everyone did a great job!
Before the winter break all K-5 students will be taking their STAR Math, Reading, and/or Early Literacy test. Please encourage your student to do their best on the assessment and show what they know!
With the winter months upon us it is important that students are showing up to school in appropriate clothing: hats, gloves, coats, and appropriate shoes. Students who show up without weather-appropriate gear will not be allowed outside for outdoor activities. If you are in need of winter clothes and supplies, please let your child's teacher know and Little Blue will be happy to help!
Mission Statement
Little Blue's mission is to empower our community of learners to develop skills for life-long learning in a safe and positive environment.
Be a SHARK for life!
Today I pledge to be a SHARK.
I will be Safe.
I will be Honest.
I will hold myself Accountable.
I will be Respectful.
I will be Kind.
Become a Dorsal Fin Donor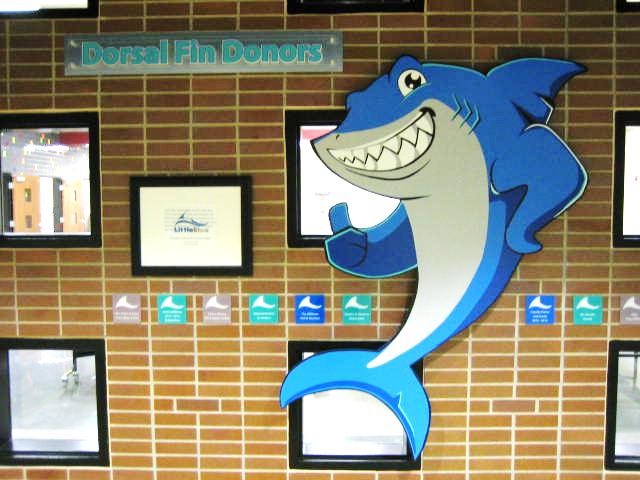 When you reserve a commemorative dorsal fin for Little Blue Elementary you're not just investing in a keepsake that will be around for years to come, you're also investing in our school community. Proceeds from every fin will support the Little Blue PTA in funding field trips, student activities, Family Fun Nights, teacher appreciation and much, much more! Fins start at just $50. Contact the school office for additional information.