J.W. Luff Elementary School
What is Today?
Monday, November 10th is an...

Mission Statement
The faculty and staff of John W. Luff will strive to create a collaborative culture which fosters an environment where students achieve the skills and self-confidence necessary to become lifelong learners.
About Luff Elementary
John W. Luff Elementary School, home of the proud Luff Lions, opened its doors in September of 1959. Luff is a diverse neighborhood school where parents, staff and community strive to make it the best possible place for children. Our faculty and staff are committed to creating a learning environment which focuses on high academic standards in order to ensure a successful future for our students.
Luff Elementary School

3700 S. Delaware
Independence, MO 64055
Phone: 816.521.5415
Fax: 816.521.5639
Our Fantastic PTA
Skate Night!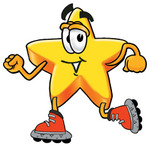 November 19 6:00 - 8:00
B & D Skating Rink
$4. Wear a Luff shirt and get a free drink!
School Times
Arrival: 8:40 AM
Tardy Bell: 9:00 AM
Dismiss: 3:40 PM (car) 4:00 (bus)
Lunch Times
(approximate)
Kindergraten 11:30
First Grade 11:40
Second Grade 11:50
Third Grade 12:00
Fourth Grade 12:10
Fifth Grade 12:20
Luff Times and Information
Early Education Center
Interested in a great preschool program for your child? We have one here at Luff! Call our Early Education Specialist, Jana Parker, at 521-5417 with your questions and to set up an enrollment appointment. See the links below for more information.
Early Education Brochure
7 Habits of Highly Effective Kids!

#2: Begin with the End in Mind!
What do you wish to accomplish? What are the steps needed to reach that goal? How will you know if you have made it?