Dear Parents and Caregivers,
Welcome back to another school year. We have continued to make positive changes in our school meals and want to encourage you and your students to participate in the school breakfast and lunch programs this year.
The high schools students have an entrée salad bar that meets the reimbursable meal requirements of the Free and Reduced meal program. The meals that meet the Federal Reimbursments standards for Free & Reduced are referred to as "Value Meals". Salad bars have also been added in all 17 of our elementary schools. Low sodium, light cheese, reduced fat and whole grains are prevelent throughout the menu.
The changes that we are making are part of a district-wide initiative to provide students with quality meals, nutrition knowledge, skills and values to help them achieve academic success and a life time of health and wellness.
We hope that you will join us in helping your student make healthy food choices in school and at home. Together we can have a positive impact in the elimination of childhood obesity and the deadly diseases that are associated with poor eating habits.
Thank you for your continued support and please don't hesitate to call or email if I can be of assistance to you.
Sincerely,
Brad Kramer, Nutrition Services Director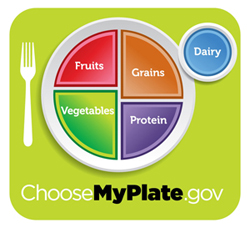 Nutrition Services Department
14001 East 32nd Street South
Independence, MO 64055-2506
(816) 521-5371
Office hours: 7:00am - 4:30pm Monday - Friday