Pioneer Ridge Middle School
Administration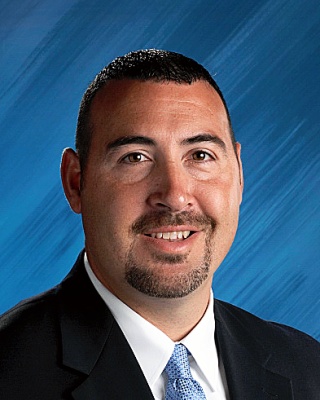 Principal Michael Estes
michael_estes@isdschools.org
Assistant Principal
Bobby McCutcheon
7th Grade
bobby_mccutcheon@isdschools.org
Assistant Principal
Gwenn Tauveli
8th Grade gwenn_tauveli@isdschools.org
Homeroom
Pioneer Ridge Middle School has incorporated Homeroom into the first part of the school day. Homeroom activities include academic enrich-ment activities and Sustained Silent Reading. SSR takes place 3 times each week.
CHARACTERplus Traits
August
AMBITION- to have strong determination to accomplish challenging goals
September
RESPONSIBILITY- to be accountable for your actions
October
INTEGRITY- to do the right thing
November
CITIZENSHIP- to be a productive, responsible member of society
December
COMPASSION- to understand the challenges of others and to want to do something about it
NEW! Follow Pioneer Ridge on Twitter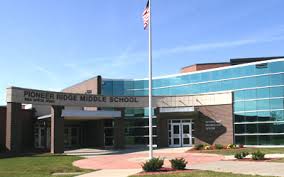 About Pioneer Ridge
Pioneer Ridge opened in the fall of 2000 and houses grades 7-8. Divided into five separate areas, or communities, the 129,000 square foot building includes 66 classrooms, 2 gymnasiums, a commons area, administrative offices, and a science center. The name of the school was selected because it reflects the many pioneers who have been a part of Independence history and for those who will be part of the new century.
Mission Statement
The Pioneer Ridge community will create a supportive environment that embraces involvement of all stakeholders in the educational development of every student. Our success oriented atmosphere focuses on mutual respect and cooperation with the goal of assisting all students in becoming positive, productive, and contributing members of Pioneer Ridge Middle School and society.
Upcoming Events
Nov. 26-28 Thanksgiving Break
Dec. 4 - Band Concert - Grades 6-8 - Bridger 7pm
Dec. 10 - 7th/8th Grade Orch. Concert - Truman 7pm
Dec. 22-Jan. 6 - Winter Break
Jan. 19 - No School - Martin Luther King Day
Feb. 9-10 - Parent Teacher Conferences - 3:30pm - 7:15pm
Pound the Ground for the Kids
NEW!
The Independence Council of PTAs will be hosting a 5K Run on January 24th at the Space Center Caves. Support your local PTA.
Pioneer Ridge Middle School 2014-2015 Yearbook
School Information
1656 S Speck Rd
Independence MO 64057
816-521-5385
PLEASE NOTE NEW START AND END TIMES
Start: 8:15am
Dismiss: 3:09pm
****Late Start Information****
Box Tops
Pioneer Ridge Middle School is a collection location for Box Tops. Please drop them off in the main office area at any time.
Lunch Prices
Meal Prices
Elementary Students
| | |
| --- | --- |
| Breakfast | $1.60 |
| Lunch | $2.30 |
| Extra Milk | $0.45 |
Middle and High School Students
| | |
| --- | --- |
| Breakfast | $1.70 |
| Lunch | $2.45 |
| Extra Milk | $0.45 |
Adults and District Staff
| | |
| --- | --- |
| Breakfast | $2.00 |
| Lunch | $2.90 |