Sycamore Hills Elementary School
Principal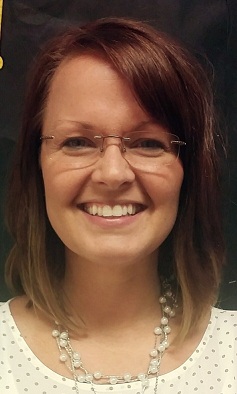 Amber Miller
Staff Emails
Incase you ever need to email a staff member their email address is as follows:
Firstname_Lastname@isdschools.org
School Contact Information
Sycamore Hills
15208 East 39th Street South
Independence, MO 64055
Office Phone Number- 816-521-5465
Fax Number- 816-521-5649
Kids Safari- 816-521-5468
Early Education- 816-521-5467
Start Time: 9:00 am
Dismissal Time: 3:54 pm
Office Hours: 8:00 am to 4:30 pm
Labels & Box Tops for Education
Don't forget to send in your Box Tops and Labels for Education! Our School/PTA earns money.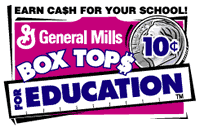 Programs Within Sycamore
Kids Safari: Before and After School Care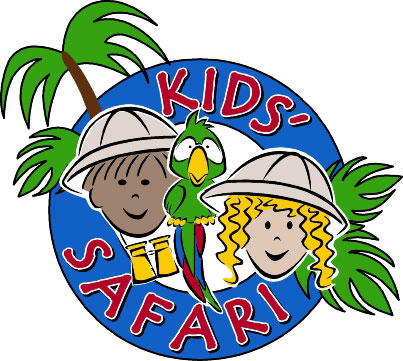 Kids Safari hours are 6:30 a.m. to 6:00 p.m. Monday-Friday, even on No School Days and Snow Days! Call Doris Brunson, Youth Specialist, at 816-521-5468 for more information.
---
Early Education: Preschool Ages 3-4 Years Old

Early Ed. hours are 6:30 a.m. to 6:00 p.m. Monday-Friday. Call Sable Mallen, Early Education Specialist, at 816-521-5467 for more information.
December
16th-22nd-Santa Shop
22nd-VIP Day 2:30pm
Dec. 23rd-Jan.5th-No School
Follow Sycamore Hills on Twitter!
High Achiever or Gifted?
Sometimes it is hard to distinguish a student who is a high achiever from one who is gifted. While it is true that gifted students can also appear to be high achievers, often the student who is truly a high achiever is doing a wonderful job in class and does not need support outside of the classroom environment.
The first question a teacher or parent needs to ask is, "How much effort is the student putting into his/her work?" High achievers have an admirable work ethic that allows them to finish their classwork (sometimes even ahead of time) and they also turn in quality work. A gifted student often does not have to put much effort into his/her work because most of it comes so easily to him/her.
Many gifted students (not all) have unique traits that set them apart from other students. They often see themselves as equals with adults, can be difficult if they don't agree, strong willed, they may think they know more than the teacher or parent, they don't always have to apply themselves, they may ask annoying questions or challenge the teacher and can appear to be arrogant.
Remember that not all gifted students display these traits. None of them fit into a "gifted mold". If you have a child or student that displays many of these characteristics – you may want to consider referring that child for IMPACT testing in the spring. Be sure to talk to the counselor or the student's classroom teacher about the possibility.
Sheila Bonner '521-5450 © IMPACT &Teacher of the Gifted : http://tinyurl.com/IMPACTgifted
WATCH D.O.G.S.
WATCH D.O.G.S. (Dad's of Great Students)
Father Figures who volunteer for at least one day each year at our school.
Contact Anthony Day for more information or to become a volunteer.
dayforthebirds@aol.com
New District Attendance Policy

A new attendance intervention has been implemented for the2013-2014 school year. When a student reaches 4 absences, an attendance letter will be mailed to the home. If the student reaches 6 absences or more the student's parent(s)/guardian(s) will be contacted by a member of our Attendance Team.
These early interventions with students and parents are to address any barriers keeping students from attending school on a daily basis.
If you have any questions regarding your student's attendance, please contact us at 816-521-5465.
If your child is sick or absent due to personal reasons, please call the office to report this for your child's attendance records.
Mission Statement
The Sycamore Hills Accelerated School community regards education as an ongoing process of learning and creating. The administration, staff, students, parents and community unite to create a school environment for the good of all. They believe that by building on strengths every individual in the school community is empowered to attain maximum development and achieve optimal learning.
ClassRoom Websites and Educational Links
CHARACTERplus
Sycamore Hills is proud to participate in the district's character education program,
CHARACTERplus
, a program which emphasizes positive character traits in all areas of a student's life.
August: AMBITION – to have strong determination to accomplish goals
September: RESPONSIBILITY – to be accountable for your actions
October: INTEGRITY – to do the right thing
November: CITIZENSHIP – to be a productive and responsible resident
December: COMPASSION – to understand the challenges of others and to want to do something about it
January: RESPECT – to show consideration to self and others
February: COOPERATION – to respectfully play and work with others
March: INITIATIVE – to act and make decisions on your own
April: PERSEVERANCE – to continue trying in spite of difficulties
May: SELF-CONTROL – to express your feelings in an appropriate manner
June: COURAGE – to remain strong when faced with difficulty
July: LOYALTY – to be faithful to a person, a team or an idea