Van Horn High School - Home of the Falcons
Tamera Carroll and Dasiah Tatum qualify for State Sectionals
On Saturday, May 16th at the district track meet, Tamera Carroll and Dasiah Tatum qualified for Sectionals. State sectionals will be held on Saturday, May 23rd at Staley High School. If they are successful at sectionals they will continue to the state track meet. These are the first two female athletes to qualify for track sectionals in the last seven years. Great job coaches and athletes!
Tamera Carroll: District Champion 400, Qualifier 200

Dasiah Tatum: Qualifier Shot
Truman Memorial Scholarship presented to Laura Solomon, Business Teacher at Van Horn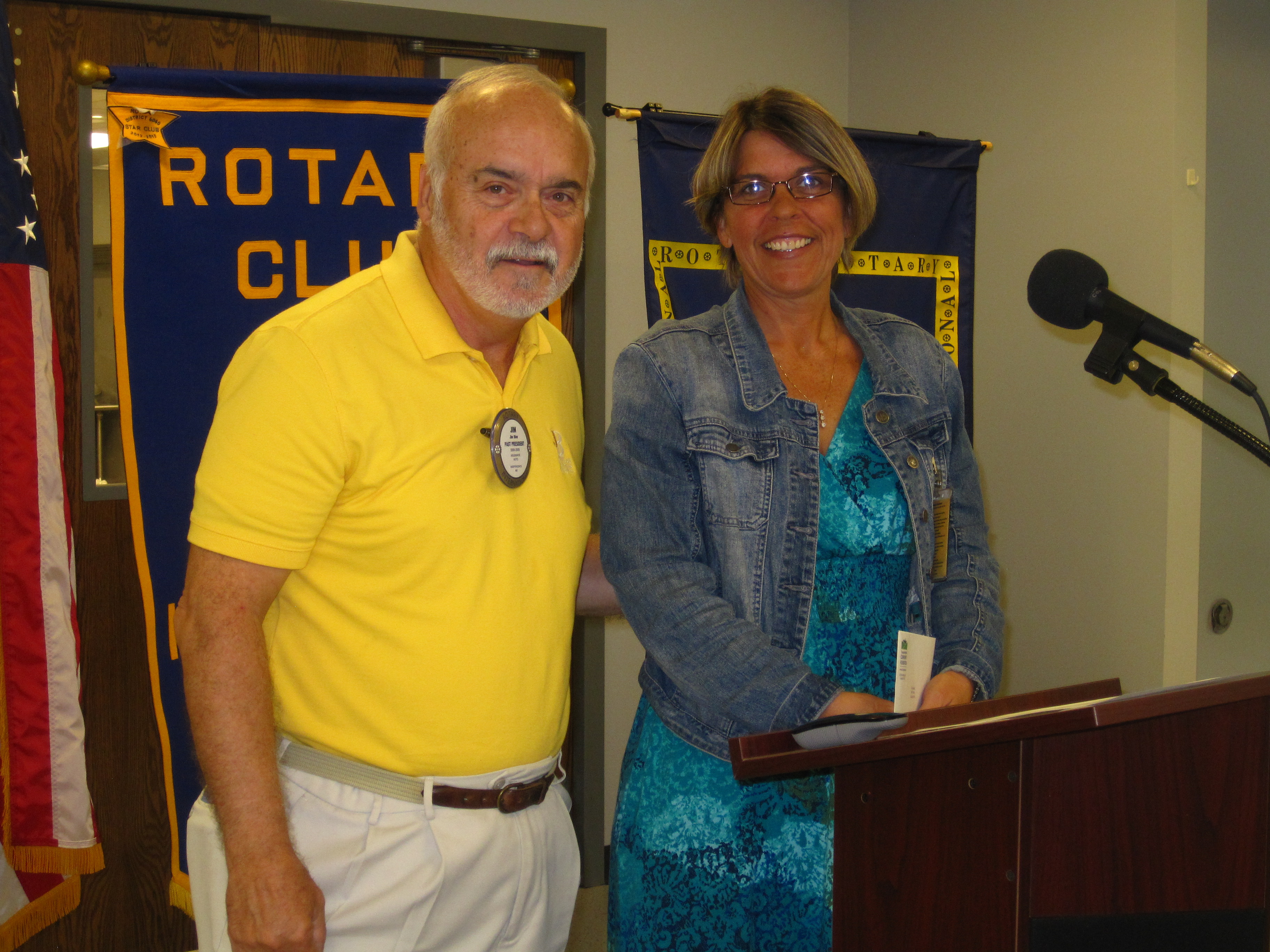 Laura Solomon, Van Horn High School business teacher, was presented the Truman Memorial Scholarship during the weekly meeting of the Independence Rotary Club May 12. Solomon plans to use the $500 scholarship for materials to teach her students about banking and balancing bank accounts. Full-time certified primary and secondary teachers in any school, public or private within the Independence city limits, were eligible to apply for the award.
Forms and PowerSchool Link
Van Horn Dates to Remember
Van Horn High School established 1955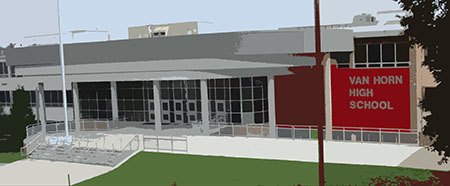 Van Horn opened in 1955 and the first class graduated in 1956. It was originally constructed in 1955 on the site of Honeywood, house of former Civil War era Kansas City mayor, Robert T. Van Horn, a prominent newspaper publisher and statesman.
School Information
1109 South Arlington Avenue Independence, Missouri 64053
Main Line: 816.521.5360
Fax: 816.521.5610
Attendance Line: 816.521.5429
Main Office Hours
Monday-Friday 7 AM - 3:30 PM
School Hours
Doors Open at 7 AM
Classes 7:20 AM - 2:14 PM
Please remember that a picture ID is required for entry into the building. This policy is in effect in order to protect the safety of our students and staff.
Welcome and Mission Statement
The students, faculty, and staff of Van Horn High School welcome you to our learning community. Van Horn High School opened its doors in 1955. At the start of the 2008-2009 school year, Van Horn joined the family of the Independence School District. Independence is committed to ensuring that each graduating class of Falcons fulfills the school motto and all "Dare to Be Wise!"
Our Mission
At Van Horn High School we build positive relationships, achieve high academic standards, and develop literacy in order to engage the world.