Counseling Center and Enrollment Information
CLICK HERE for Counseling Center and Enrollment Information
Van Horn Library Media Center
Click HERE to go to the Library Media website.
Jamboree for The Academies of ISD - Wednesday, January 20th 6-8 pm at Van Horn High School
The evening Jamboree will be a continuation of the Daytime Jamboree but with more…..
Business Partners will join our Academy tables in the cafeteria.

Global classes will have tables throughout the atrium displaying their information.

Core class teachers will each have an assigned topic, and will share that information with parents at displays set up for individual conversations/Q&A's
For a complete breakdown and explanation of the Academies please go to the link below.
For information regarding core class enrollment requirements, please watch the video link below.
For information regardingHigh School graduation requirements and college admission requirements, please go to the link below.
#MyFalconLegacy
Created by Naomi Kroeger, Van Horn Junior.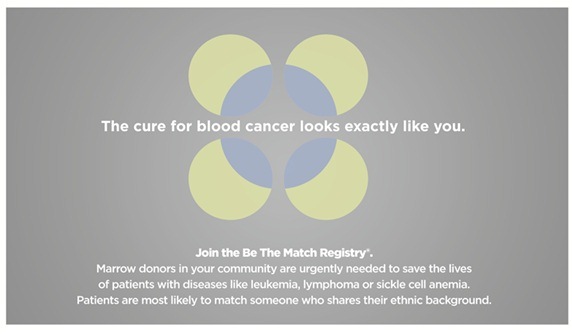 Help support the cure for blood cancer by signing up a the marrow donor registry drive on Thursday, November 19th from 4-7 at Pioneer Ridge Middle School. BE THE MATCH!
Van Horn Seniors
As you progress through your senior year, remember this information.
College Center
This new webpage created by our College Advisor, Katie Meyer, has a tremendous amount of information including campus visits, scholarship searches and what you should be doing NOW to prepare for your future.
Apply Missouri
Apply Missouri - Helping students find the best fit for higher education. Van Horn's goal is to have each senior apply to at least one college before the end of the month of October!
This is Van Horn's third year participating in Apply Missouri! Over the course of the month, there will be activities to help create a college going culture with underclassmen, assist seniors and parents with the college going process, and generate excitement and engagement among students about their future after high school.
For more information - Apply Missouri
A+ Scholarship Program
The A+ Program is a scholarship program through the Missouri Department of Higher Education. You can find complete information from the Missouri Department of Higher Education at http://dhe.mo.gov/ppc/grants/aplusscholarship.php
For ISD specific information and forms
For a list of 4 year institutions that take A+ check out
A+ Program on our College Center Website
Van Horn High School
1109 S. Arlington Avenue
Independence, MO 64053

Phone: 816.521.5360
Fax: 816.521.5610

Principal: Randy Maglinger
School Times: 7:20am-2:14pm
Welcome and Mission Statement
The students, faculty, and staff of Van Horn High School welcome you to our learning community. Van Horn High School opened its doors in 1955. At the start of the 2008-2009 school year, Van Horn joined the family of the Independence School District. Independence is committed to ensuring that each graduating class of Falcons fulfills the school motto and all "Dare to Be Wise!"
Our Mission
At Van Horn High School we build positive relationships, achieve high academic standards, and develop literacy in order to engage the world.
Van Horn Shines in our Community
To see photos and articles from previous years check out
Highlights 2013-2014
Van Horn High School established 1955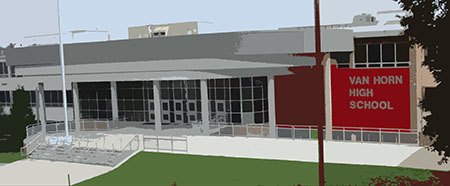 Van Horn opened in 1955 and the first class graduated in 1956. It was originally constructed in 1955 on the site of Honeywood, house of former Civil War era Kansas City mayor, Robert T. Van Horn, a prominent newspaper publisher and statesman.
School Information
1109 South Arlington Avenue Independence, Missouri 64053
Main Line: 816.521.5360
Fax: 816.521.5610
Attendance Line: 816.521.5429
Main Office Hours
Monday-Friday 7 AM - 3:30 PM
School Hours
Doors Open at 7 AM
Classes 7:20 AM - 2:14 PM
Please remember that a picture ID is required for entry into the building. This policy is in effect in order to protect the safety of our students and staff.