Van Horn High School - Home of the Falcons
Van Horn Dates to Remember
Solo and Small Ensemble Contest
With great pride, Ryan Main, Music Teacher for both Van Horn High School and Nowlin Middle School shares the results from Saturday, March 28th's Solo and Small Ensemble Contest.
Van Horn had 32 students take part in Saturday's contest in 27 events. Our students had a fantastic day with their strongest showing in years. Fourteen students in 8 events will be advancing to state, with students from band, choir and orchestra all being represented. Last year, 5 students advanced to state in 2 events.
The following events earned an exemplary "I" rating and will advance to state:
Vocal Solo: Gibralter Hemingway
Vocal Solo: Katie Jones
Vocal Solo: Samuel West
Vocal Solo: Jessica Bennett
Vocal Quartet: Katie Jones, Naomi Kroeger, Brando Garcia, Gibralter Hemingway - accompanist Mindy Holthe
Vocal Sextet (freshmen men): Gibralter Hemingway, Nick Tarwaters, John Fenton, Oscar Adan, Sinai Naiuli, Jezreel Seppings - accompanist Mindy Holthe
Piano Solo: Mindy Holthe
Violin Solo: Angel Grammer
Also, the following events earned an outstanding "II" rating:
Vocal Solo: Brando Garcia
Vocal Solo: Lauren Hopkins
Vocal Quartet: Sam West, Oscar Adan, Evalyn Bautista, Rachael Van Becelaere
Horn Solo: Mindy Holthe
Violin Solo: JulieAnna Vaughn
Flute Solo: Sarah Conner
Trumpet Trio: Gilberto Perez, Destiny Henke, Christopher Williams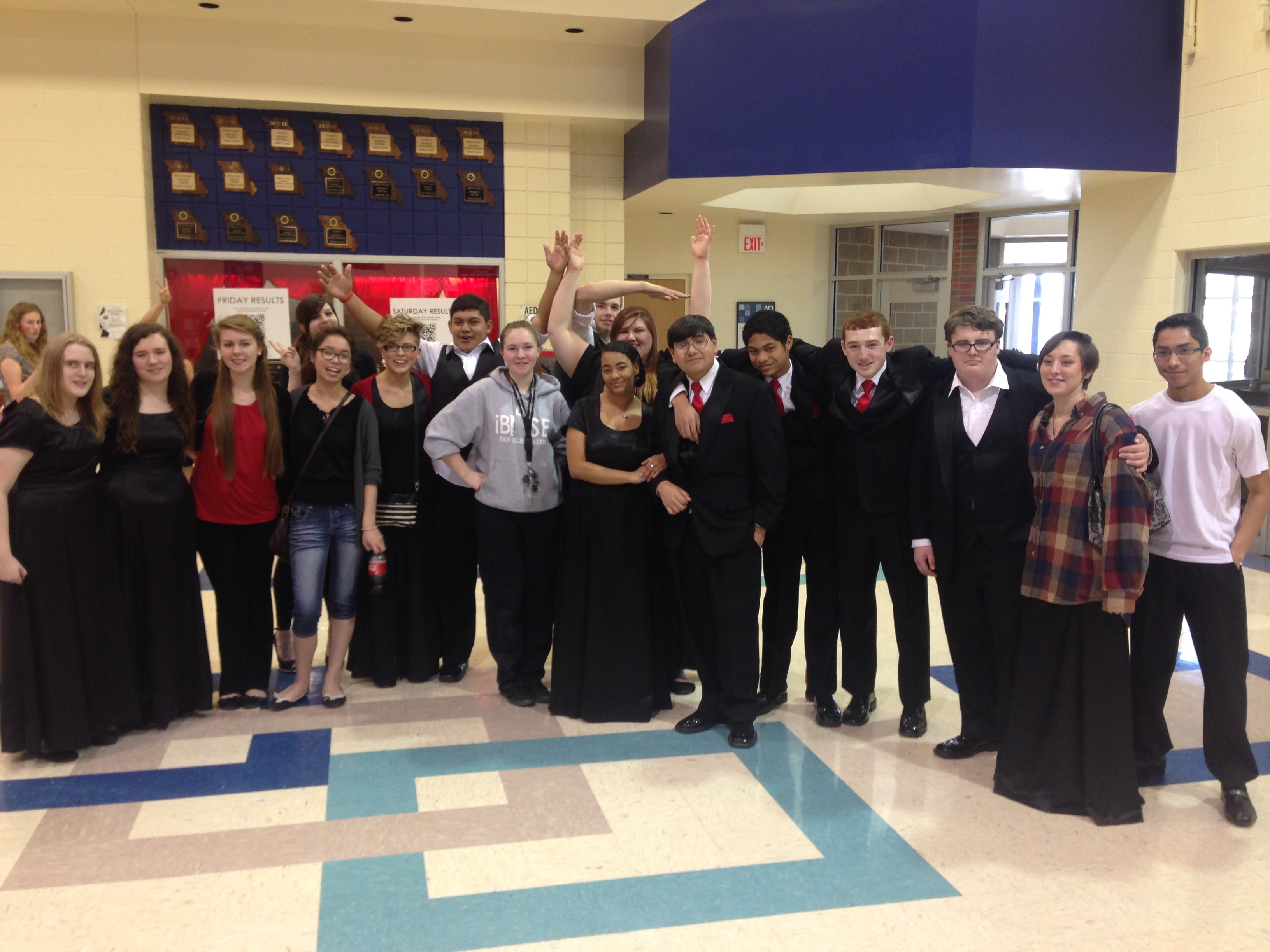 Listed below are all the students who participated on Saturday. Mr. Main says "These students represented Van Horn with determination and pride. Please take a moment to high-five each of them for doing great work."
Angel Grammar, Brando Garcia, Breanna Gamblin, Brianna Durham, Brooklynn Hufft, Cassandra Coffey-Murray, Christian Hernandez, Christopher Williams, Damon Pelto, Destany Williamson, Destiny Henke, Evalynn Bautista, Gibralter Hemingway, Gilberto Perez, Heather Igou, Jacob Cerda, Jazzmin Miller, Jessica Bennett, Jezreel Seppings, Johnathon Fenton, JulieAnna Vaughan, Katelyn Jones, Lauren Hopkins, Madalyn Russell, Mirinda Holthe, Naomi Kroeger, Nicholas Tarwaters, Oscar Adan, Rachael Van Becelaere, Samuel West, Sarah Conner, Sinai Naiuli Jr.
Science Students Succeed at Union Station
Van Horn High School science students won regional awards at the 64th Greater Kansas City Science and Engineering Fair (GKCSEF) on Saturday, March 14, 2015 at The Charles N. Kimball Awards Ceremony at Bartle Hall. Students qualified for the regional science fair by first winning a division medal at the local science fair held at Van Horn High School on February 24, 2015. This link will give more details along with pictures.
2015 Union Station Science Fair Final Results_Cox
CHARACTERplus Survey
CHARACTERplus Survey for Parents and
All surveys need to be completed by March 27th.
No School March 30th through April 3rd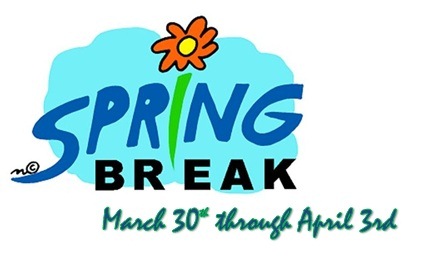 Debate Heads to State!
For the first time in at least 30 years, a Policy Debate team from Van Horn High School has qualified to the Missouri State High School Activities Association's State Speech and Debate Tournament. Junior Tristian Stickle and freshman Chloe Trimble defeated teams from Pembroke Hill, Lincoln College Preparatory Academy, Raytown South and Grandview in preliminary rounds for an undefeated, fifth-seed qualifying round debate against Raytown South. Stickle and Trimble won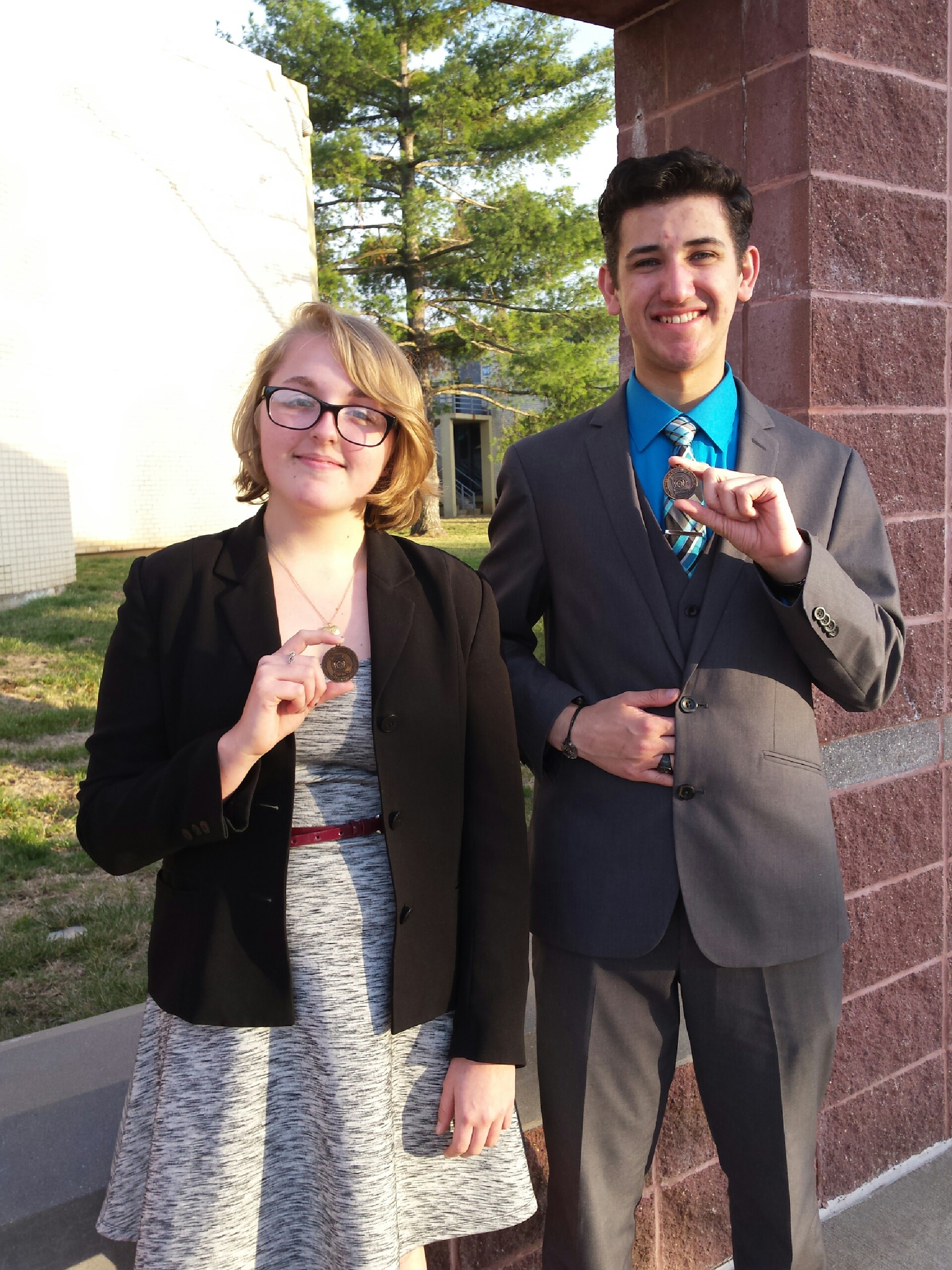 the State-qualifying round against 4th seed Raytown South on a 2-1 judges' decision, then placed 3rd overall. MSHSAA State will be held at Missouri State University on April 24-25.
FBI (FIRST Bots of Independence) wins!
Congratulations to the FIRST Bots of Independence Robotics team. They won the Greater Kansas City Regional Tournament held March 13th and 14th for the second year in a row. This win earns the FBI a spot at the World Championships in St. Louis on April 22nd to 25th.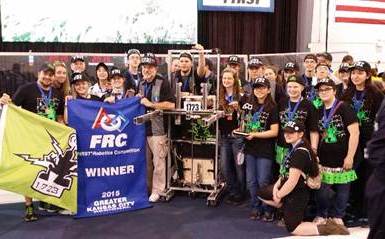 If you'd like to watch the final rounds open
https://www.youtube.com/watch?v=sC84CT0UQA0
https://www.youtube.com/watch?v=Rfe7xMi6MvM
It is worth noting that the FBI was the only returning champion from 2014 and kept alive a 10-year-long streak of having at least one team repeat as KC Champion each year. We'll try to extend that streak next year!
Up next for the FBI is the Colorado Regional on March 25th-28th. Then the FBI will join 400 other teams from around the globe for Worlds in St. Louis. The team is proud to represent the District and Independence on an international stage.
Congratulations to members of the 2015 FBI Robotics Team:
Chrisman: David Bogue, Ian Coburn, Aimee Dietker, Alisha Diman, Michaela Ebert, William Elliott, Nichole Ginnings, Rachel Ketchum, Madeliene Lyons, Ashlyn Messer, Kaitlyn Waage
Truman: Lauren Connor, Cailyn Crowley, Shelby Fordham, Eli Freeman, Skylar Fulton, Griffen Leakey, Remy Mathena, Michael Morash, Yvette Rito, Jacqueline Stock, Stevon Sickles, Renan Troy
Van Horn: Nathan Fikes, Destany Williamson
Coaches: Russell Clothier, Brad Drinkwater, Jared Hook, Lisa Randolph
Mentors: Archie Gatrost (CPRS), Nick Green (Honeywell), Marty Morrison (Cerner), Jason Sachan (Cerner), Pete Simmons (CPRS), Lucy Wray (Alumna)
Enrollment Update!
Students - enrollment is closed. In the next couple of weeks you will be receiving a list of your requests. Please review these requests with your Focus teacher and your family.
This will be your last chance to make changes prior to summer break.
Please make sure you contact your counselor or your administrator if you have questions.
Van Horn Announces a New Principal
Current Van Horn Principal Patrick Layden will move into the role of Director of Student Data Management/Residency. Layden has been with the Independence School District for more than 20 years where he has served as a teacher, learning coach and most recent as the principal of Van Horn High School. He was also awarded the Van Horn High School Teacher of the Year in 2009-2010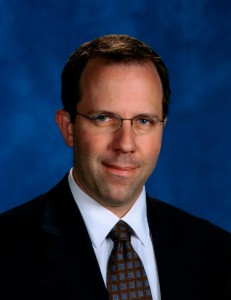 and later named the Independence School District Teacher of the Year. Layden received his bachelor's degree in History/Political Science from Park University, where he also received his master's in Educational Administration. He received his specialist in Educational Leadership from Saint Louis University and is currently pursuing a Doctorate from SLU in the same field. Layden is also a graduate of the Independence School District along with several generations of his family dating back to the 1800s. Speaking about his new role, Layden said, "The opportunity to build a new department centered around better and more efficient customer service for our new and returning parents and students, along with streamlining district and state data processes, is exciting for the potential benefits to our district."
Filling Layden's principal position at Van Horn will be Randy Maglinger. Maglinger currently serves as Assistant Principal at William Chrisman High School. Maglinger, a Chrisman graduate, received his bachelor's degree from the University of Missouri, his master's degree in Liberal Arts from Baker University and his specialist degree in Secondary Leadership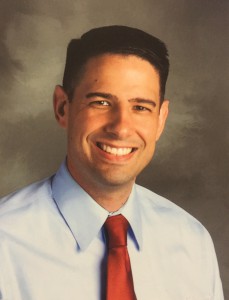 from the University of Central Missouri. Mr. Maglinger is married to Jessica Maglinger, a former second-grade teacher at Sycamore Hills Elementary School. They have three children, Grant (5), Grace (4), and a new baby girl, Greenlee (4 months). When he learned he was chosen as Van Horn's new principal, Maglinger was thrilled. "It is with great honor and humility to be named the next principal at Van Horn High School," he said. "My wife and I, along with our children, are very excited to join the Falcon family. Van Horn is a great school and I am looking forward to building relationships with the students, staff and parents. Go Falcons!"
Van Horn High School established 1955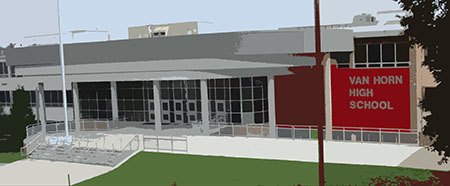 Van Horn opened in 1955 and the first class graduated in 1956. It was originally constructed in 1955 on the site of Honeywood, house of former Civil War era Kansas City mayor, Robert T. Van Horn, a prominent newspaper publisher and statesman.
College Center
This new webpage created by our College Advisor, Katie Meyer, has a tremendous amount of information including campus visits, scholarship searches and what you should be doing NOW to prepare for your future.
Falcon Class of 2015
All dates/events listed are subject to change.
FAFSA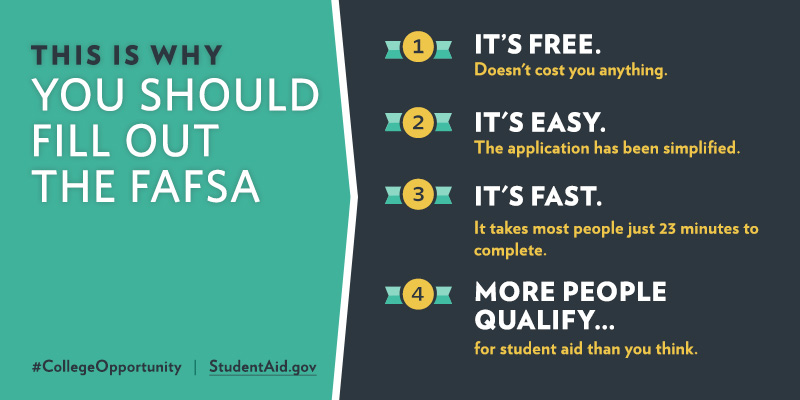 Seniors! If you plan to attend college in Fall of 2015 you MUST file your FAFSA as soon as possible!
Missouri's Priority Deadline is April 1st!
File your FAFSA at www.fafsa.ed.gov
If you want to learn more about the FAFSA go to http://goo.gl/YaU6xz
Forms and PowerSchool Link
Van Horn Shines in our Community
School Activities Calendar Now Online!
Want to know what's happening with our

Van Horn students?
School Information
1109 South Arlington Avenue Independence, Missouri 64053
Main Line: 816.521.5360
Fax: 816.521.5610
Attendance Line: 816.521.5429
Main Office Hours
Monday-Friday 7 AM - 3:30 PM
School Hours
Doors Open at 7 AM
Classes 7:20 AM - 2:14 PM
Please remember that a picture ID is required for entry into the building. This policy is in effect in order to protect the safety of our students and staff.
Welcome and Mission Statement
The students, faculty, and staff of Van Horn High School welcome you to our learning community. Van Horn High School opened its doors in 1955. At the start of the 2008-2009 school year, Van Horn joined the family of the Independence School District. Independence is committed to ensuring that each graduating class of Falcons fulfills the school motto and all "Dare to Be Wise!"
Our Mission
At Van Horn High School we build positive relationships, achieve high academic standards, and develop literacy in order to engage the world.