Bridger Middle School Becomes an Avid School
We are excited to share news with our incoming 6th grade families about a learning system that will give ISD students an educational advantage. The ISD will be implementing AVID for 6th grade students beginning in the 2018-19 school year. AVID is a learning system that provides students with real-world strategies to accelerate their performance so they can succeed in college and life.
We have done considerable research and visited other school districts that have seen academic gains thanks to the AVID approach. The ISD is excited to offer this to all 6th grade students, with plans to expand the program in the years ahead to additional grade levels.
An AVID school means more conversation, structured movement and student-centered activity. Students learn how to ask questions that go beyond memorization and encourage higher-level thinking.
Students will utilize the Cornell note-taking process to create powerful study tools. They learn to recognize the most important parts of a lesson, create questions to guide their studying, and revisit and refine their notes to solidify learning. Students will also learn soft skills, including public speaking, self-advocacy, time management and organization.
When students head back to school in August, they will be assigned to a homeroom teacher who will assist each student at the beginning of each day to ensure they are organized and ready for learning. AVID strategies, such as note-taking and organizational skills, will be taught during this block of time. Students will be provided with a standardized 3-ring notebook, pencil pouch, notebook dividers, and other materials that are important for a student to have each day.
We are excited about the educational advantage we believe this program will provide for all students.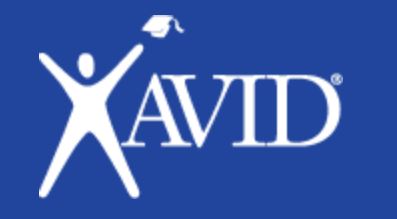 Latitude at Bridger

The Independence School District's Latitude program is an after-school program for 6th through 8th grade where students have the opportunity to explore their individual interests and connect with their friends. Latitude is open from the time school lets out until 6PM, Monday through Friday. A bus will provide transportation for students from Bingham and Pioneer Ridge. Services are also available on teacher work days, Spring Break and Summer Break. Contact Becky Masters for more information or to pick up an enrollment packet. Learn more HERE.
Hannah Gregory
hannah_gregory@isdschools.org
Office: 816-521-5537
Cell: 816-813-5321
Join the Bridger PTSA!

We are so fortunate to have such a supportive and involved PTSA. We encourage each of our students, parents and staff to become members of the PTSA. Join today! Click HERE or on the PTSA logo to access the membership form.
Fall Clubs to Begin
Each school year, Bridger offers intramural clubs for students to participate in free of charge! Clubs take place following the completion of the school day and are held until 3:30pm. All students are welcome to participate in clubs, but parents are responsible for providing student transportation. Students must be picked up at the front entrance of the school promptly at 3:30pm. Students also need to have a completed Consent and Release Of Liability For Student Club Participation completed for each club prior to participation.
The first two clubs of the year are Running and Soccer Clubs! Additional information can be located below.
Running Club:
Running Club will meet on Mondays from 2:30-3:30pm in the gymnasium. Running Club will begin on Aug. 27th and conclude on October 8th.
Soccer Club:
Soccer Club will meet on Tuesdays and Thursday from 2:30-3:30pm in the gymnasium. Soccer Club will begin on August 28th and conclude on October 11th.
Consent and Release of Liability For Student Club Participation Form
*Please note clubs are voluntary and students are not expected to attend every day a club is held. Also, follow our Club Sponsor to keep updated on information and pictures on Twitter @irons-dylan.