Back to School Letter
Please click HERE to access the Welcome Letter!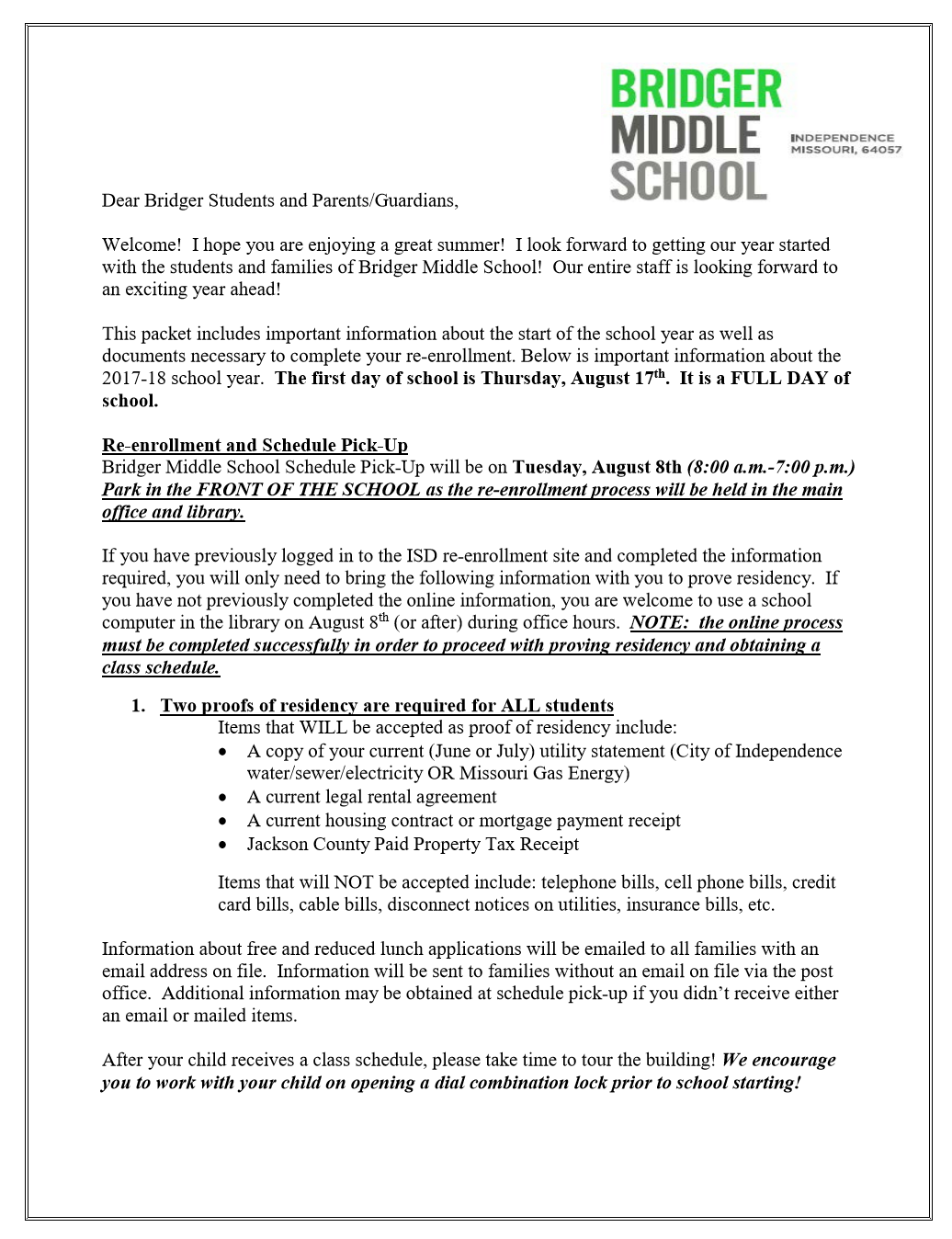 Latitude at Bridger

The Independence School District's Latitude program is an after-school program for 6th through 8th grade where students have the opportunity to explore their individual interests and connect with their friends. Examples of what students can choose from might include duct tape designs, cooking, yoga, and more. Latitude is open from the time school lets out until 6PM, Monday through Friday. A bus will provide transportation for students from Bingham and Pioneer Ridge. Services are also available on teacher work days, Spring Break, and Summer Break. Contact Becky Masters for more information or to pick up an enrollment packet. Office: 816-521-5537 Cell:816-813-5321 rebekah_masters@isdschools.org Learn more HERE.
Join the Bridger PTSA!

We are so fortunate to have such a supporrtive and involved PTSA. We encourage each of our students, parents and staff to become members of the PTSA. Join today! It's not too late! Click HERE or on the PTSA logo to access the membership form.
ISD Curriculum
Click on the image below to access the ISD Parent Curriculum Resource Page.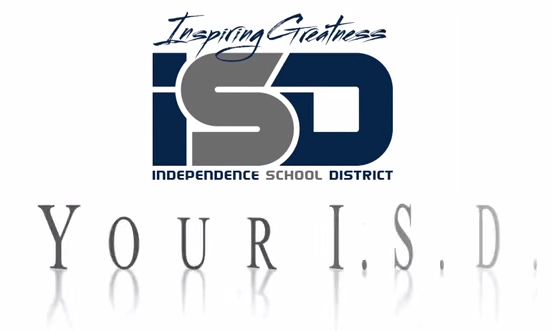 Character Council Talks Kindness
Character Council highlights the importance of Kindness through a commercial. Click on the image to view.
Support Bridger by Collecting Box Tops
Bridger Middle School is a collection location for Box Tops. Please drop them off in the main office at any time.