THE HENLEY AQUATIC CENTER IS CURRENTLY CLOSED PLEASE CHECK BACK FOR FURTHER UPDATES.
In response to COVID-19, we ask that you please adhere to the following guidelines once the Aquatic Center re-opens:
1. Please maintain a 6 foot distance between yourself and others
2. Please do not enter the pool area through the staff office
3. Please enter the facility as normal, please exit through the double doors by the school
4. Please enter the locker rooms through the WEST door (closest to office) and exit through the EAST door (closest to school)
5. Please DO NOT use the showers and please exit the locker rooms within 10 minutes
6. Please DO NOT use the drinking fountain
7. Please DO NOT use the pool equipment such as kickboards, water weights and noodles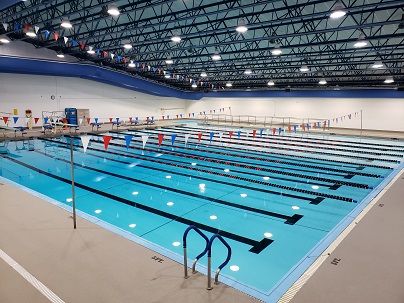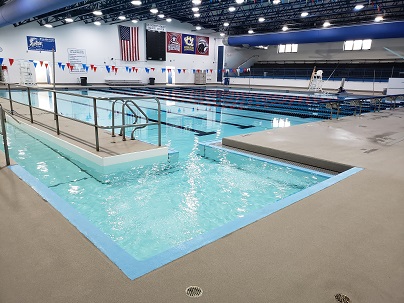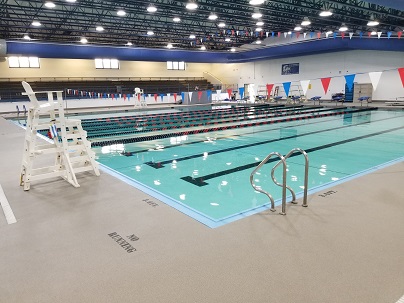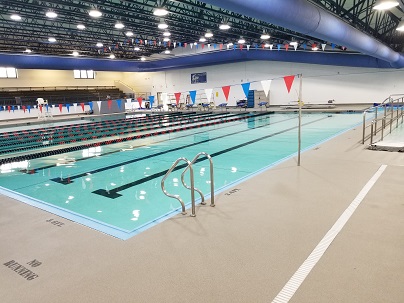 The Henley Aquatic Center is one of the only premier competitive swimming pools in the Kansas City area with 10 lap swimming lanes. Built in 1990, the Henley Aquatic Center underwent major renovations in 2019.
The Henley Aquatic Center is a family oriented facility offering exercise lap swimming, family open swimming, swimming lessons, birthday parties as well as private rentals. The Henley Aquatic Center is the perfect affordable family fun stop all year long.
The Henley Aquatic Center proudly accepts Silver Sneakers.