Google Apps for Education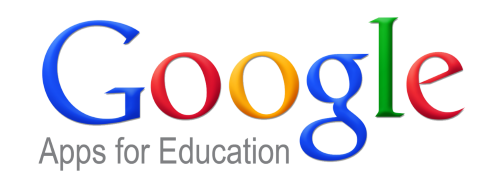 What is Google Apps for Education?
Google Apps for Education is a suite of web-based programs providing email, word processing, spreadsheet, presentation, calendaring, research, and collaboration tools for all ISD students and teachers.

Who else uses Google Apps for Education?
Click here to learn more!

What programs are available through Google Apps for Education?
ISD's Google Apps for Education may include Gmail, Calendar, Docs, and Sites among others. Each school determines the tools that best suit that school's educational environment.

Will GMail and Google Apps be available to students under the age of 13?
COPPA allows ISD to act as the parents' agent and approve the accounts on their behalf. To be COPPA compliant, we must provide an opt out process and have done that (see bottom of the page) so all students will have Google Apps accounts within ISD's private Google domain. Elementary school students will not be able to send or receive email outside of the isdschools.org or isdschoolsmail.org domains.

How will Google Apps for Education be used in my child's school?
Google Apps for Education aligns with international standards for technology integration. It is up to each school to decide which tools are most appropriate for its individual educational setting. Contact your child's teacher to learn more about how Google Apps will be used at your student's school. Click here for lesson plans collected from teachers around the world.

How will ISD's Google Apps for Education be accessed?
Google Apps for Education is intended for educational use only. As a cloud-based suite, Google Apps for Education will be available at school and at home via the web through links posted on the district website and the student web portal.

Does Google Apps for Education filter content?
Yes. ISD has instituted a content filter for Google Apps, however, there is always a chance students will be exposed to inappropriate content. While at school, staff will monitor students' use of Google Apps. Please monitor your student's use of Google Apps while at home. At all times, whether at school or home, students are responsible for their adherence to ISD's Responsible Use Policy as outlined in student handbooks.

What types of safety and security measures are in place for Google Apps for Education?
ISD's Google Apps for Education suite complies with legal requirements for safety and security such as the Child Internet Protection Act (CIPA), Children's Online Privacy Protection Act (COPPA), and the Family Educational Rights and Privacy Act (FERPA).

In addition, ISD commits to the following regarding student privacy:
Not to publish confidential education records (grades, student ID numbers, etc.) for public viewing on the Internet
To adhere to the Parent/Guardian Media Consent form and to appropriately limit public access to student work and/or photographs
To provide ISD parents or legal guardians with the ability and right to investigate the contents of their students' email accounts and Google Apps for Education files

Will I have access to my student's email account?
The Google Apps for Education accounts are property of the Independence School District. This means that content in these accounts may be accessed or searched by delegated ISD employees (IT Staff, Administrators, etc.) in accordance with Board of Education Policy.
As the provider of these services, ISD has included several safety and educational features in Google Apps for Education.
Parents, guardians, and administrators will have access to student's Google Apps account including login information made available through the PowerSchool Guardian Portal.
Filters to block SPAM, viruses and inappropriate content
Parent, Guardian and Administrator ability to review all student emails

What if I just am not comfortable with my student having a Google account? Can I opt-out?
We want you to be involved with your student's education. To discuss how Google Apps for Education will be used in support of your student's academic achievement and growth, please contact the teachers directly. If you still feel it would be best for your child not to utilize these tools, please let the teacher know and we will ensure that his or her Google account is deactivated. By default these deactivated accounts are reactivated at the end of each school year. If you would like to keep your student's Google account inactive, just contact the school again at the start of the next school year and the account will be deactivated.

What happens if students misuse their Google Accounts?
The same expectations for acceptable use of technology (as outlined in the student handbooks) apply to Google Apps for Education accounts. Students who misuse their accounts will be referred to their school's administrator who will deal with any infraction on a case-by-case basis. Administrators may choose to suspend student access to GMail (preserving access to Docs and Sites for classroom use) or may choose to suspend a student's account privileges entirely for a length of time appropriate to the offense.