About William Chrisman High School
William Chrisman Administrators
School History
William Chrisman High School opened in 1918 at the southeast corner of Union and Maple. The land was sold to the school district in 1917 by Margaret Chrisman Swope for $1 in exchange for naming the school after her father. William Chrisman had served as a member of the first school board and was a prominent lawyer and banker in Independence.
The school moved to its current site in 1956 when a major addition was added to Ott Elementary School and the building was converted into the high school. The main wing of the building was opened in 1956 with the remainder of the building was built in stages. Since that time the building has undergone numerous renovations and additions.
Today, William Chrisman is home to approximately 1375 students.
Attendance Policy
According to Board Policy 2310, a student shall be allowed no more than eight (8) absences per semester, excused or unexcused. When a student reaches nine (9) absences in any one class, the student may be denied credit for that class. The student will continue to have the opportunity to work proactively with their assigned administrator to make up missed time prior to the end of each semester. Absences that could lead to denial of credit if totaling nine would include: oversleeping, family vacation, missing the bus, no ride to school, needed at home, personal business, car trouble, other absences excused by a parent and illness without medical documentation. Absences that would not lead to denial of credit would include hospitalization with documentation, doctor appointment with documentation, counselor and office visits, religious observances, and if a student is sent home by the school nurse. Students will have numerous opportunities to make up their time, as well as frequent notifications of their status before facing denial of credit.
Thank you for partnering with us to ensure your student is in class and ready to learn! If you have any questions, please don't hesitate to contact your school counseling team.
Be a Bear!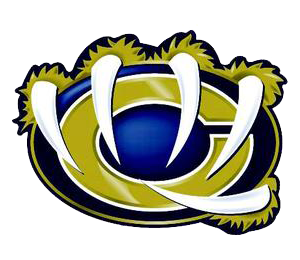 B = Be respectful
E = give Effort
A = be Accountable
R = take Responsibility
2018-19 Class Bell Schedule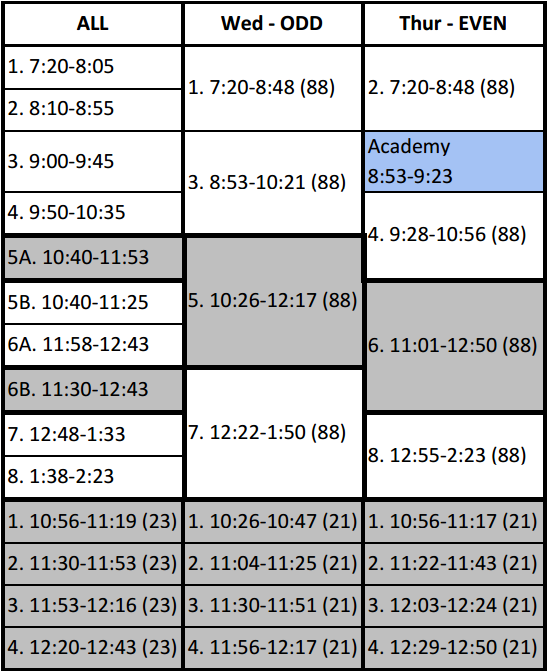 Welcome to the Academies of the ISD!
The Academies are personalized learning communities within each of our high schools guiding students toward college and career success.